This summer I have been travelling and most of my fashion items are black!! By now if you have followed me for a little while you might have noticed that I love to wear white and black. You might think that black is such a heavy color for summer but it also depends on the fabrics and styles. I mostly get items in cotton, linen, rayon and even some synthetic fabrics that are lite. Last year I did one of my first post on summer favorites sharing my top black fashion items that I loved. This year I can not miss the opportunity to share this years finds that I totally have or want!!
Summer favorites: Wear Black in Summer 2018
Tops
PIN IT!
We visited "La Finca de Girasoles", isn't it pretty? I fell in love with the sunflowers and the mountains behind us!  I wore this tiered black top. It is flowy and the lite fabric kept me from melting…. it was extremely hot . Here I wore it with denim shorts but you can also wear it with long jeans, culotte pants or loose cotton pants.
 Target- Who What Wear sleeveless black top
more here:

Dresses/Jumpsuits
Loving these styles 🙂

Pants/ Shorts
PIN IT!
While being on a tropical island and picking some caribbean cherries "acerola" this shorts were a breeze to bring with me. They have elastic at the waist but also have a drawstring to adjust your fit. And the pom poms are just the cutest detail that makes them fun and summery! I have it on xs and it is a loose fit. I dressed them down with this top in gray  and my summer favorite sandals!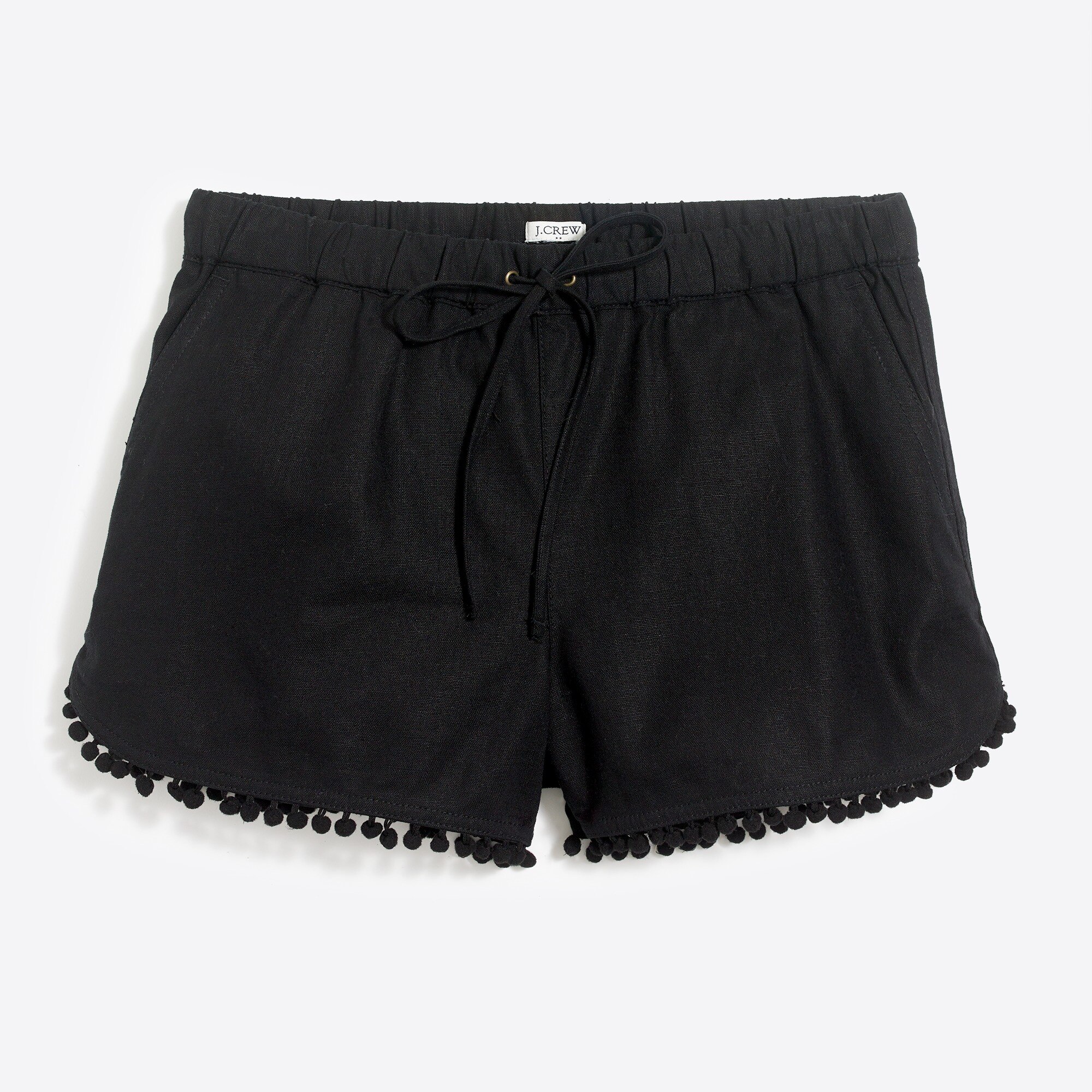 more styles:
Shoes
PIN IT!
These Sam Edelman sandals are my go to this summer. They come in several colors for you gals that prefer colorful shoes!
More summer shoes:

Accessories
From hats and sun glasses to protect you from the all sun rays , to earrings, handbags and the recent scarves you get to finish off every look!

Of course summer is a hot season and we all want to feel less hot but keeping our style! I love that just the fabrics can help you achieve your goal and you can get them in your favorite color, like black!
What other black items have you find this summer that you love? Let me know I am always looking.
Thank you for reading along and soon I'll share more of my trip to Puerto Rico 🙂
For more fashion & beauty follow me! and go to my pinterest to find more inspirations!
PIN IT!